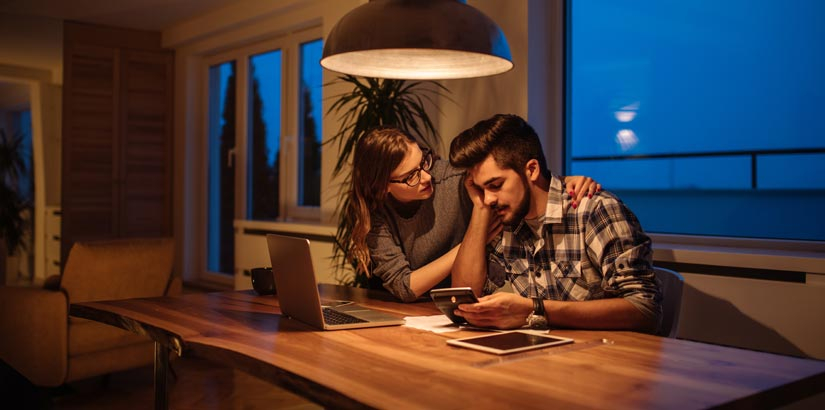 ALMOST A FIFTH OF KL RESIDENTS REPORT FINANCIAL WOE
KUALA LUMPUR, May 24 – A total of 16.2% of respondents polled in a recent survey here said they were worse off financially in the last 12 months.
According to the UCSI Poll Research Centre's consumer sentiment index, almost 100 of the 531 residents in Kuala Lumpur viewed the current economy situation as a hindrance to their financial growth.
The consumer sentiment index, which is the first to be conducted in Malaysia, showed 52.2% of the respondents expressing zero financial growth in the last 12 months. The results however showed that 31.6% of the respondents saying that they were better off compared to a year ago.
"Factors found in the qualitative approach affecting their negative sentiment vary from a high living cost, a low wage growth, a mismatch of skilled workers in the labour market, to a perceived negative-income distribution," the pollster's chief executive Assistant Professor Dr Noppadon Kanika.
Interestingly when asked about their expectation in the next 12 months, 47.1% of the respondents felt they would remain financially stagnated; 34.6% expect to be better off; and 18.3% predict a gloomier outlook.
Dr Noppadon said the majority of respondents expect business owners and investors to experience a positive year ahead, and many of them feel that they are better off.
"As a result, entrepreneurs and investors are going to increase their spending. However, it's worrisome to see that a significant number of respondents would lose confidence in economic scenarios in the future. The significant number here is a number that is larger than 10% in a survey," he said.
The results of this research, he said, can serve as an important study to policy makers, economists, and retailers on gauging consumer's sentiment.
Moving forward, Dr Noppadon said lawmakers should reach out to the people and understand them before introducing or revamping fiscal policies, adding that this survey could be used as a point in case.
"If the government wants the public support on the grand strategic goals, the government needs to manage the public's mood well," he pointed.
UCSI Poll Research Centre both qualitative and quantitative approach were conducted between May 13 and 22. The survey sampled 531 people. The survey targeted people living in Kuala Lumpur.
About UCSI Poll Research Centre The UCSI Poll Research Centre (UCSI-PRC) is a public opinion research company owned by the UCSI Group. Its main objective is to utilise original and scientific research methodologies to investigate and analyse public opinions and attitudes.