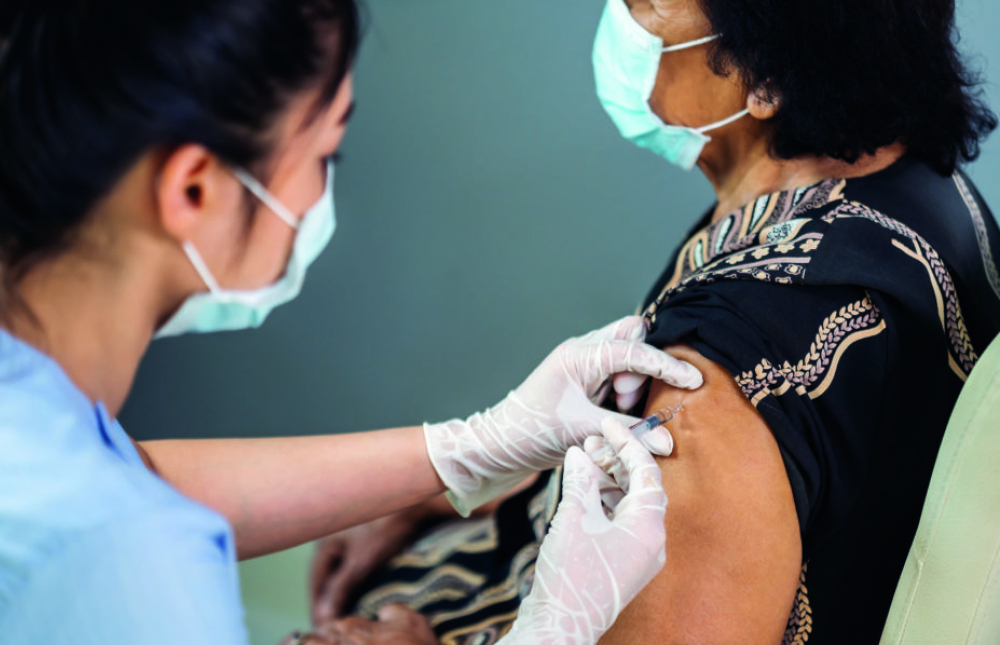 GOVERNMENT SLOWLY REGAINING PUBLIC CONFIDENCE IN MANAGING COVID-19 ISSUES
KUALA LUMPUR, 13 APRIL 2021 – A survey conducted by UCSI Poll Research Centre indicated that the government is slowly gaining the public's confidence in managing the COVID-19 issues since the implementation of Malaysia's National COVID-19 Immunisation Programme. The surveys were conducted four times, starting from 18 January to 5 April 2021.
This is a follow up survey after the same survey was conducted six times from October to December 2020 which showed some fluctuations (V-shape).
The latest survey conducted by the centre indicated an increase in the public's confidence level to 6.50 (31 Mar to 5 Apr) after the same results happened in surveys done in January and February (5.59 – 18 Jan to 20 Jan; 5.79- 6 Feb to 8 Feb; 5.88 – 19 Feb to 22 Feb).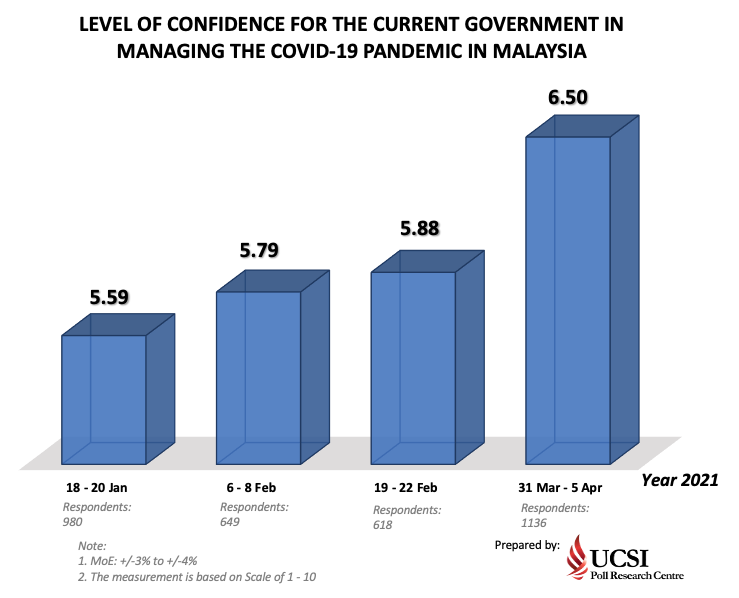 When asked about their confidence in the COVID-19 vaccine, the results also showed an increasing trend to a scale of 6.41 (31 Mar – 5 Apr) from a scale of 5.82 (18 Jan – 20 Jan), 6.02 (6 Feb – 8 Feb) and 6.39 (19 Feb – 22 Feb).
Its Chief Executive Officer (CEO), Associate Professor Dr Pek Chuen Khee stated that the public's confidence level towards the government in managing COVID-19 issues and the COVID-19 vaccine seems to be positively correlated.
More people are excited to be vaccinated as the risk level is proven low by international and local success stories. As health issues take higher priorities in the public's hearts, the government is expected to do more for the people and nation in-line with the Shared Prosperity Vision 2030.
*Each survey was conducted on independent samples using a scale of 1 (Not confident at all) to 10 (Extremely confident).
About UCSI Poll Research Centre The UCSI Poll Research Centre (UCSI-PRC) is a public opinion research company owned by the UCSI Group. Its main objective is to utilise original and scientific research methodologies to investigate and analyse public opinions and attitudes.