PEOPLE OVERCOME FINANCIAL HARDSHIPS WITH SAVINGS
KUALA LUMPUR, 2 March 2021 – The UCSI Poll Research Centre released a poll result on "Do You Have a Balanced Financial Situation?". The poll was conducted among 618 people in Malaysia and the margin of sampling error for this sample size was +/- 4%.
In the survey, 50.3% of the respondents chose 'NO' when they were asked whether their current income could cover their expenses while another 49.7% said 'YES'.
The respondents who chose 'NO' were further asked about the reasons contributing to their current financial situation and how they are overcoming the problem.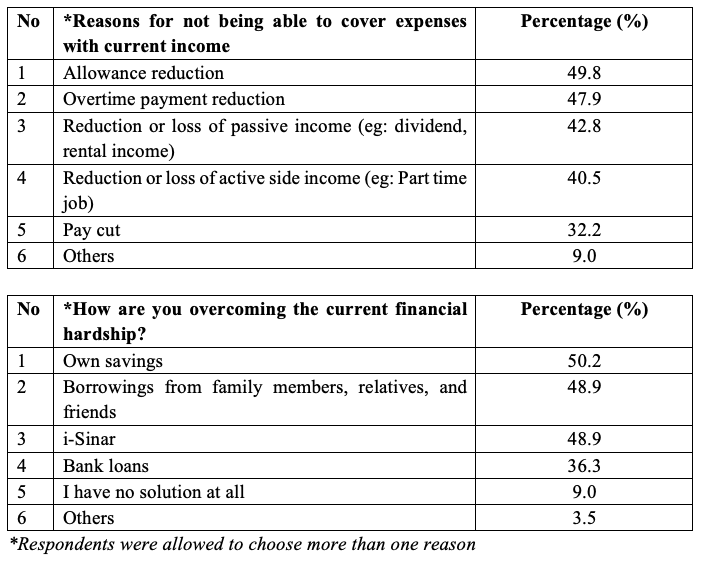 The results showed that the reduction of the respondents' extra incomes such as from allowance, overtime, passive income, and side income contributed to the problem. Pursuant to this problem, fortunately, the respondents still had their savings to overcome this shortage in income.
However, this brought about the question of how long can people rely on savings to remedy their financial difficulties. This can be worrying as people may resort to borrowing when they run out of savings. Besides, people will need time to re-accumulate their savings and the lack of disposable income might slow down the economic recovery.
About UCSI Poll Research Centre The UCSI Poll Research Centre (UCSI-PRC) is a public opinion research company owned by the UCSI Group. Its main objective is to utilise original and scientific research methodologies to investigate and analyse public opinions and attitudes.