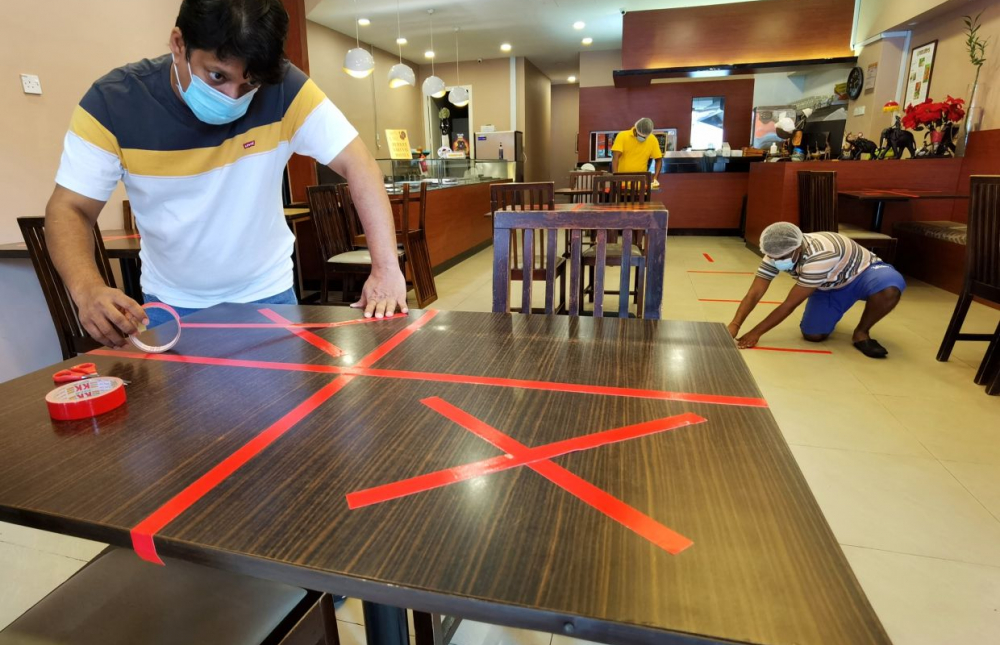 RESPONDENTS AND GOVERNMENT IN LINE WITH THE LIMITATION OF DINE-INS AT RESTAURANT
KUALA LUMPUR, 16 October 2020 –- UCSI Poll Research Centre recently conducted a survey on the rule of the maximum number of persons per dine-in table right after the government's announcement on 14 October 2020.
Its director, Associate Professor Dr Pek Chuen Khee, stated that findings from the survey indicated that the limitation of the number of persons per dine-in table is in line with the government's announcement.
"Based on the results, 71 per cent from 614 respondents prefer more than two people for every dine-in table depending on the table size, but with the social distancing as enforced by the government.
"This result seems to be in line with the government's announcement. But of course, every person needs to be responsible by following all the SOPs to stop the spread of COVID-19," he said in a statement today.
In a previous statement, Senior Minister Datuk Seri Ismail Sabri Yaakob had set the rule that only two people are allowed for each dine-in table in a restaurant during the implementation of the Conditional Movement Control Order (CMCO).
Yesterday, he gave them permission to have a maximum of four people per dine-in table depending on the table size, apart from the need to always adhere to the physical distancing rule.
According to Dr Pek, in the same survey, all respondents were asked to choose other alternatives apart from dining-in at a restaurant.
"It is quite surprising that the majority of the respondents prefer home cooking (71 per cent). This is possible because most of the people are working from home during CMCO. Additionally, this result may be vital for food delivery service providers.
"14.8 per cent of the respondents prefer to take away, and another 14.2 per cent chose to use delivery services," he said.
About UCSI Poll Research Centre The UCSI Poll Research Centre (UCSI-PRC) is a public opinion research company owned by the UCSI Group. Its main objective is to utilise original and scientific research methodologies to investigate and analyse public opinions and attitudes.